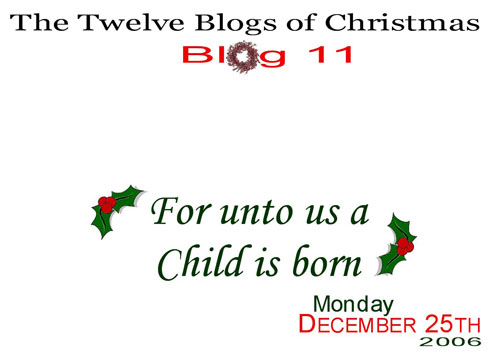 Well, Christmas is here! It arrived 14 hours before it did back home, and unfortunately, it's green.
During the first 25 years of our lives Christmas Eve, Christmas Day and all the days around are always full of family events, involving presents, singing and food! Being in Korea has its perks such as not having to stuff 4 turkey dinners down our throats, and the stress of getting that person the perfect present. What we will miss very much is the ability to just sit around and chat with family that is never a possibility here.
We have also really missed the religious aspect of Christmas. You can watch just about any movie you want, but you can't find a church that easily. You might find one that has some English, and they even have the same story, but you won't find one that has the rich 4-part singing that we have come to love from our rich Mennonite tradition.
The Christmas story is obviously one that transcends cultures and continents, but the songs that touch us deep down this Christmas have to come from our iPod.
The biggest part of our day today has been calling family at the various dinners where they were gathered together. It was also great that our parents took many pictures which gave us a little hint of the holiday excitement.
| | |
| --- | --- |
| On the 23rd the Burkhardts got together in Kitchener and the Steingarts met in Fonthill, Grandma was delighted to receive our call | |
| | |
| --- | --- |
| | On Christmas Eve the Klassens gathered around the table for the first time at Liz and Gerry's new place |
| | |
| --- | --- |
| While the Webers were witness to the Remodeling that Dennis and Carolyn did at 319 Edenbridge Pl. | |
| | |
| --- | --- |
| | On Christmas day, it was also good to get our confirmation that our gifts arrived home. Screens and wall hangings - as well as an outfit from japan for Joel. |
As the hours tick away for another Christmas, we hope that where ever you are, you get a good meal a couple of drinks, and are able to find some way to connect with friends and family, and experience together the story of the birth of Jesus - the true story of Christmas - the word made flesh, God with us.
Merry Christmas!
Love
Chris and Jillian
For unto us a Child is born,
unto us a Son is given,
and the government shall be
upon His shoulder;

and His name shall be called
Wonderful, Counselor,
the Mighty God,
the Everlasting Father,
the Prince of Peace.
(Isaiah 9:6)
For unto us a Child is Born
from G.F. Handel's Messiah based on Isaiah 9:6