Perhaps it was the time that we had spent away from home or else it was the Korean rainy season that is upon us, but today we felt the need for some much needed Canadian spirit on Canada's birthday.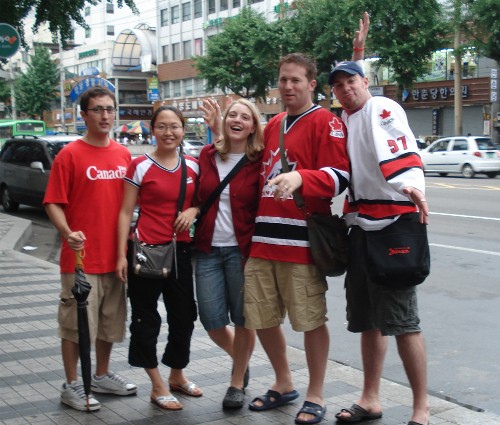 4 and a half Canadians (from left to right) Justin and his wife Hee-woo,
Jillian, Chris and Paul ready for action.
Now that we are 11 months removed from our home and native land, we must have been feeling extra patriotic as we donned our red and white (drawing extra stares from the locals) and followed fellow Canuck Paul to Bucheon and the bar 'Canada Buddy'.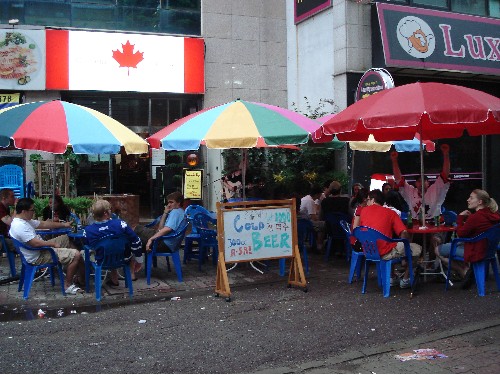 The patio outside Canada Buddy was comfortable and full of other ex-pats.
When we arrived at the bar, we were pretty pleased with the full menu of Canadian-esq food including poutine, burgers, salads, and pitas. We were well taken care of with imported bottles of Moosehead and Canada Dry Ginger Ale.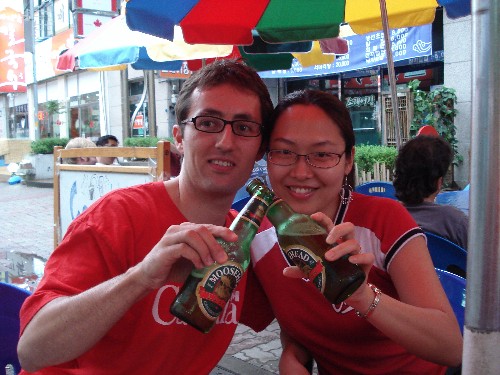 Everybody enjoying their Mooseheads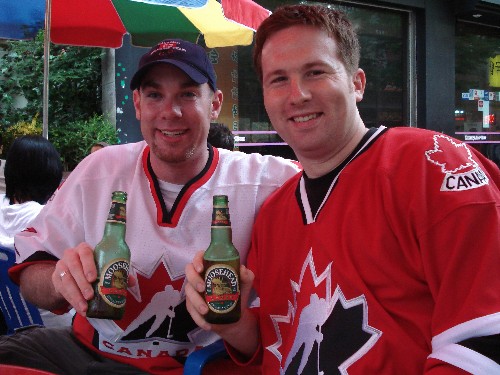 While we still have a few months to go in Korea, this trip to Canada Buddy really got us aching for some back home comforts.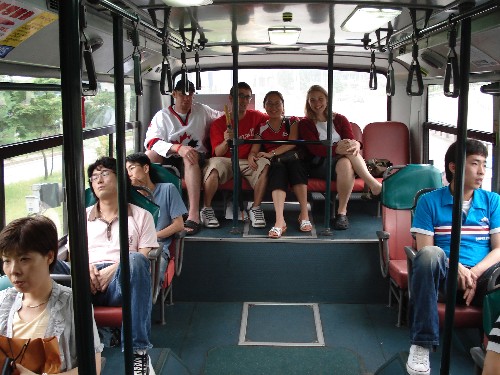 Canada Day in Korea means that all Canadians are segregated forced to sit at the back of the bus.