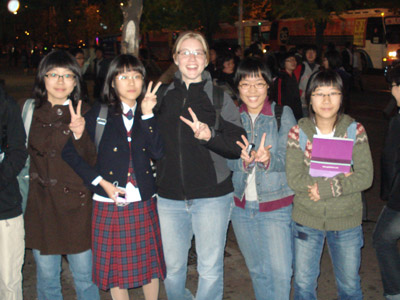 Some of our students were sad to see us go, while others weren't prepared to let Chris leave the country.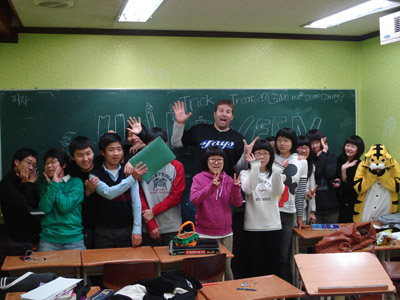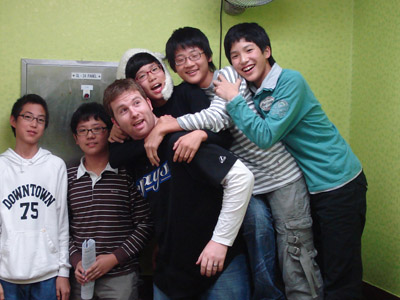 Before School on our last day Chris and Paul realized that they had both not sampled one of Korea's famous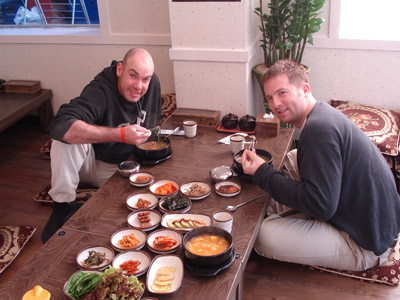 (or infamous) dishes - Bo Shin Tang ~ or 'dog soup'. A new Bo Shin Tang restaurant opened up down the street from our apartment and this was our one and only chance to sample this popular Korean delicacy. While people from North America (maybe not Michael Vick) feel that raising dogs for this dish is cruel and inhumane but most Korean's disagree, they enjoy it and in true Korean fasion tell you the benefit of what you're eating - in the case of Bo Shin Tang - it is good for stamina (not quite sure about stamina in what????) Still in Korea it seems that either you really like Bo Shin Tang or you don't. Our initial impressions of the soup was that it was ok, it didn't rank higher than other meals that we have enjoyed in Korea, but it was definitely an experience. Since Chris isn't really a dog lover, it was not difficult to get hung up on what he was eating and he said the meat was actually comparable to really moist beef.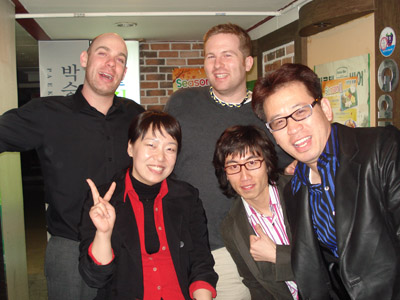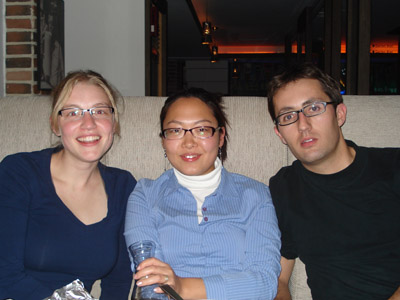 It was most difficult saying goodbye to our fellow teachers. When you work 6 days a week for over a year it can get frusterating, but at the same time when you are leaving these folks you begin to realize how close we actually had become to many of them. Our last day teaching was capped by a night out with our friends at Garten Bier our favourite 'German Themed' bar at Beomgye.
Since we don't have to be out of our apartment until Sunday morning, we are headed out for a relaxing dinner with a few of the foreign teachers tonight - then we will have a nice relaxing sleep before flying to Beijing for 4 days. So although we are fairly sad, we are really excited to begin our month long vacation - and then be home in December!!!!