brunch in Alberta
After a year of suffering through the boring selection of Korean beers, we were overcome with joy and excitement that Alberta's Big Rock Brewery had a restaurant and bar in Gangnam, the trendy neighbourhood of Seoul.
Big Rock a small brewery is a popular brand with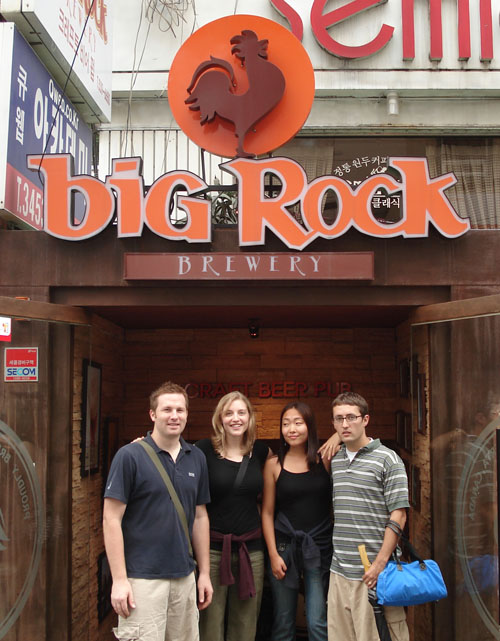 beer aficionados most notably for it's Grasshopper and Traditional Ale varieties. When Jill and I visited the restaurant last month, we noticed that they offered a Sunday Brunch for a mere $10.00!
On this dreary Sunday, as our baseball game was cancelled due to the poor weather, we enjoyed a brunch which featured bacon, eggs, ham, sausages, french toast, and poutine - yes poutine! In addition to the food we had the complete line of Big Rock beer selections to choose from. After an afternoon sampling everything from Jackrabbit to Warthog, McNally's Extra to Black Amber, we were more than pleased with the experience that the Korean Big Rock pub had to offer.